.
How to go to Gincla :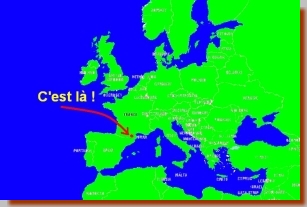 The village of Gincla is situated in the French department of the Aude in the north east Pyrenees, at an average altitude of 1900 ft and 36 miles from the Mediterranean.
Forests dominate the landscape, broken up by occasional limestone and dolomite crags. The forests have a mixture of both resinous conifers and deciduous trees which make a wonderful autumn landscape.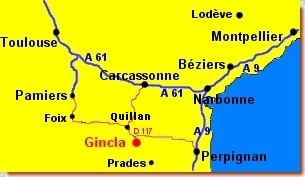 Gincla is far from major west-east highways (Toulouse-Montpellier) and north-south highways (Barcelone-Montpellier).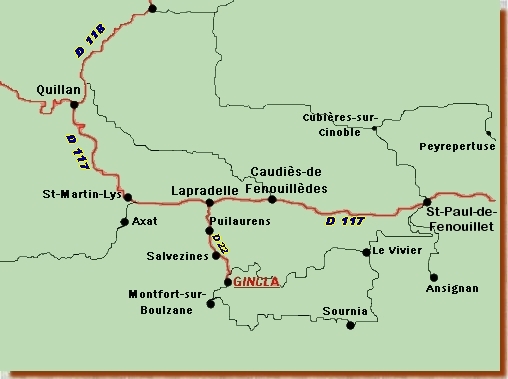 From whichever direction you come leave the main road either near Carcassonne and take the D-118 towards Quillan, then the D-117, or leave the autoroute near Perpignan and take the same D-117 to Lapradelle. From there take the D-22 south to Gincla.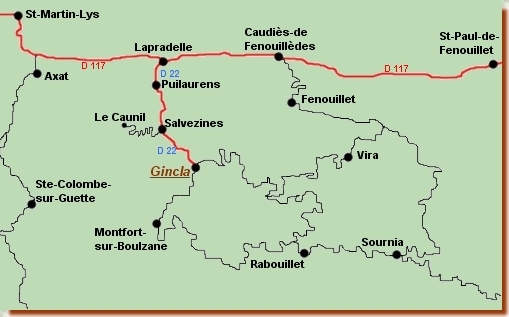 You also can reach Gincla via Montfort-sur-Boulzane and Sournia, or even via Vira, but these are winding panoramic routes and much slower than the main roads.